OSCE Mission to Serbia, "Conference of Women Police Officers Networks" on 17/18 November 2022 in Belgrade, Serbia
The ENP has participated in the "Conference of Women Police Officers Networks", held on November 17 and 18 in the city of Belgrade (Serbia), represented by the president, Montserrat Pina, and the treasurer, Apolonija Grobin.
This conference has been organized by the serbian "Women Police Officers Network" (WPON) in cooperation with the OSCE Mission to Serbia. The aim is to exchange experiences on the work of these types of associations at the regional and European level. The discussion will also include how to overcome the challenges brought about by COVID-19 pandemic, as well as the role of women in the security sector.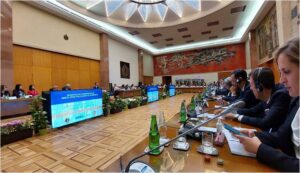 The conference attended in Palace of Serbia 98 participants from Serbia, Albania, Bosnia & Herzegovina, North Macedonia, Montenegro, Slovenia, and representatives of networks gathering women police officers at the European level.
The Slovenian representatives presented the area of cooperation of Slovenian policewomen in the context of international deployments and missions, as well as the role and importance of the consultative body for the integration of the principle of gender equality in the Police.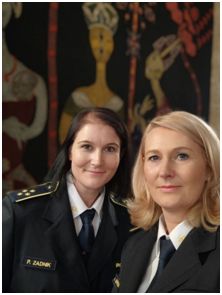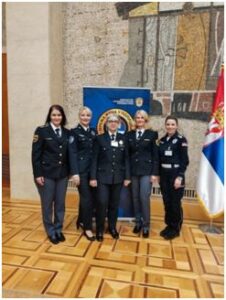 The president of the ENP explained to the attendees the role and functions of the Foundation, in accordance with the agenda of the event.